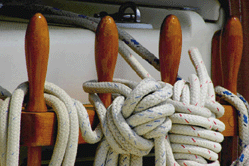 At The Harbour, there is no single problem, addiction or disorder that we focus on. The thing we do take note of is that ever person suffers from hurts, habits or hang-ups along life's journey.
This is not a bible study, not an accountability group, not a therapy session, not a meeting with padded answers; and not a replacement for attending Sunday church service.
Christian Faith: as Christians we seek to model our faith and values without imposing them on others.
This is a safe place to develop on-going relationships, experience complete transparency without shame or judgement, and connect with God on your journey of recovery.
The Harbour is not running this at this time. We will post an announcement on this website.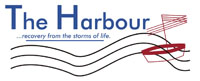 Administrative Office:
1110 Henderson Hwy - Unit 9
( in office of Riverbend Counselling)
Winnipeg, MB. R2G 1L1
Phone: 204-334-4801
E-mail:info@theharbourfellowship.ca

Welcome to the website of The Harbour.
We are a A Group Experience Focused on
Your Recovery
At The Harbour, people are free to
express their pain and their questions
without fear of judgment. This is a good
place to explore spiritual and relational
help, and to transcend ones problems.
The Harbour has been running 52 weeks a year since June 2008 and completed Winter on March 28, 2017.
The Harbour is not running at this time.
We will announce when we begin again.
Topics :
....in Fall we've looked at The 12 Steps.
..........Over the winter, we've looked at Boundaries, Addiction, Codependency, etc. Those things that interfere with living out life to the fullest.

Addiction is a condition that results when a person ingests a substance (e.g., alcohol, cocaine, nicotine) or engages in an activity (e.g., gambling, sex, shopping) that can be pleasurable but the continued use/act of which becomes compulsive and interferes with ordinary life responsibilities, such as work, , relationships, or health. Users may not be aware that their behavior is out of control and causing problems for themselves and others....

Having clear Boundaries is essential to a healthy, balanced lifestyle. A boundary is a personal property line that marks those things for which we are responsible. In other words, boundaries define who we are and who we are not.

Often, people will focus so much on being loving and unselfish that they forget their own limits and limitations. When confronted with their lack of boundaries, they ask:

Can I set limits and still be a loving person?

What are legitimate boundaries?

What if someone is upset or hurt by my boundaries?

How do I answer someone who wants my time, love, energy, or money?

Aren't boundaries selfish?

Why do I feel guilty or afraid when I consider setting boundaries?
Support and Education
The Harbour is an open group.
Using a life-growth concept to the journey of recovery, The Harbour presents a Discussion model. Our evenings are set up so that newcomers may enter at any time.
The Harbour
is affiliated with